The Li'lest Angel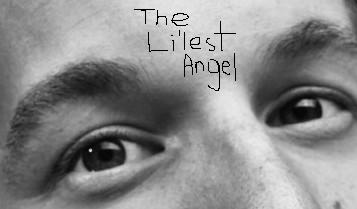 Not every song we do is great. Sometimes they are awesome instead. Like
"The Li'lest Angel"
, a Christmas classic we made on Oglethorpe next to that Pizza Hut. It got rejected by a label that promptly got rejected by existence. Later it appeared on
God's Cake
, which will be reposted soon. This is one of the days that are a part of
JE SUIS FRANCE'S MULTIPLE DAYS OF CHRISTMAS
.
UPDATE
: OH YES: close friend, France audiobiographer, and all-around ultimate man
GREG VAGEN
played space guitar on
"The Li'lest Angel"
. He makes our world a better place.
Labels: downloads, MULTIPLE DAYS OF CHRISTMAS